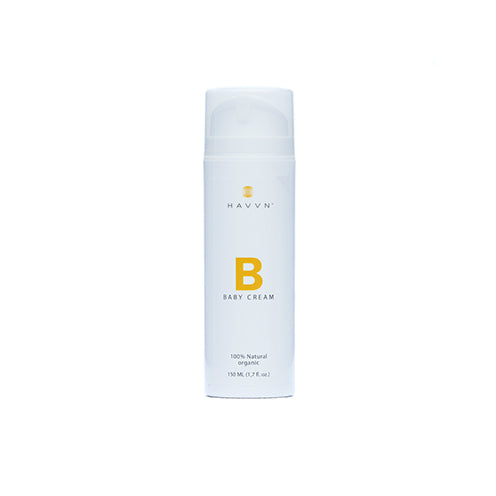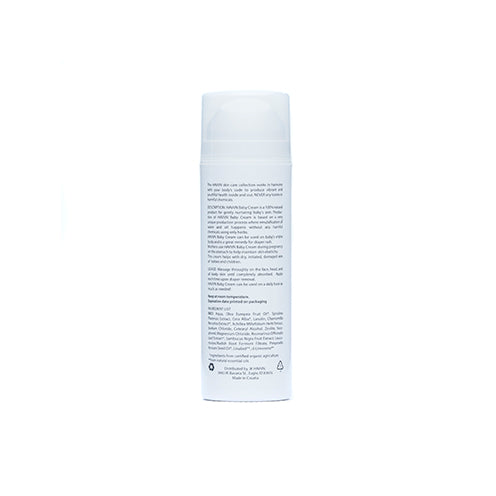 About the Product
The HAVVN skincare collection works in harmony with your body's code to produce vibrant and youthful health inside and out.  NEVER any toxins or harmful chemicals.
Gentle Moisturizer
All Natural
Chemical Free
Product Description
HAVVN Baby Cream is a 100% natural product for gently nurturing a baby's skin. It can be used on a baby's entire body and is a great remedy for diaper rash. Soon to be mothers can also use HAVVN Baby Cream during pregnancy on the stomach to help maintain skin elasticity and help prevent stretch marks. This cream helps with dry, irritated and/or damaged skin of babies, children or even adults.
Never any harsh chemicals. No sulfates, No parabens, No petrochemicals, No dyes, and No phthalates.
May be used individually.
Information
HAVVN Baby Cream is a part of the HAVVN skin care system that contains all-natural compounds that work together for deep moisturizing and healthy skin results. The HAVVN skincare system works in harmony with your body's code to produce vibrant health, inside and out. This revolutionary system is truly 100% all-natural -the first product of its kind, to emulsify oil and water without any harmful chemicals. 100% natural. 100% results. NEVER any harmful chemicals.
Ingredients
Water (Aqua), Spirulina Platensis Extract, Olea Europea (Olive) Fruit Oil, Theobroma Cacao (Cocoa) Seed Butter, Lanolin Cera (Lanolin), Cetearyl Alcohol, Sodium Chloride, Zeolite, Tocopherol, Magnesium Chloride, Rosmarinus Officinalis (Rosemary) Leaf Extract, Lavandula Angustifolia (Lavender) Oil, Cymbopogon Martini (Palm Rose) Oil, Citric Acid, Silver Citrate, Linalool*, Geraniol*, Citral*, d-Limonene*
*contained in essential oils
Directions
Apply HAVVN Baby Cream by massaging thoroughly on the face, head, and all body skin until completely absorbed. Apply each time upon diaper removal. HAVVN Baby Cream can be used on a daily basis as needed.